News
International Furniture Show Australia
published on: 22 gennaio 2018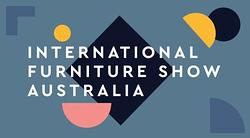 International Furniture Show Australia
is set to become Australia's
newest trade show
, offers a premier platform for trade buying and global sourcing in furniture and furnishing. The furniture demand in Australia is increasingly met by imports, with a larger share of furniture now sourced directly by local retail groups thereby bypassing traditional wholesalers to minimise costs and improve competitiveness. The ease of doing business in Australia and the appreciation of the Australian dollar has been advantageous for Australian buyers. Australia's Free Trade Agreements (FTAs) with countries including China, Japan, Korea, Singapore, Malaysia, Thailand and ASEAN (covering Indonesia, Philippines and Vietnam), all key manufacturing hubs for furniture and home furnishings, have also positioned them as ideal sourcing partners.
To be held from
12 to 14 July 2018
at the new International Convention Centre Sydney, the inaugural International Furniture Show Australia will occupy more than 10,000 sqm of gross floor space with over 300 global exhibitors offering bedroom, dining, loungeroom, home office, commercial, outdoor and more. The show is expected to draw approx. 3,000 qualified national and regional trade buyers comprising of importers, sourcing agents, wholesalers, specialty retailers, institutional buyers, interior designers, architects and many more.
Ms. Marie Kinsella, CEO of International Exhibition and Conference Group Pty Ltd (IEC Group) expects this dynamic new international trade show will be very successful. "IEC Group is excited to be launching International Furniture Show Australia. From my experience in managing furniture shows as well as developing other international trade shows, I believe there is a major opportunity for international manufacturers and suppliers to use the show to penetrate the Australasia region and expand their business footprint." With an array of interactive features and a strong learning and facilitating focus, International Furniture Show Australia will host seminar presentations, showcase forums, exclusive networking events and the newly minted IEC Business Connections programs. International Furniture Show Australia will be co-located with Global Gift & Home a dedicated trade platform showcasing giftware and home interior items. The combination of these two events will provide opportunities for Australian, New Zealand and other buyers from the Oceania region to better navigate the international supplier market and connect directly with international manufacturers.