Products
13 new products for the living area by Natuzzi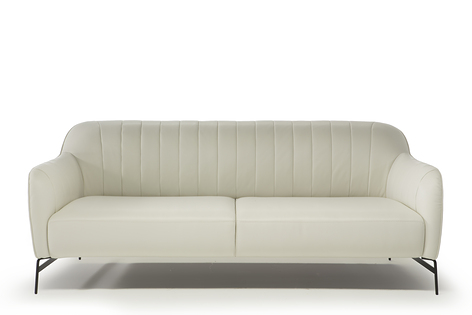 Manufacturing company
The new collection is the result of 60 years of history and a constant search for increasingly innovative furnishing solutions. And of an entirely made in Natuzzi production process: from the initial design, which takes place in the Italian Style Center in Puglia, to the final assembly of the sofas in the factories owned by the Group. For a versatile, functional house that is always connected with a changing world.
LIVING
Natuzzi Editions is presenting the public in Cologne with 13 new sofas and armchairs distinguished by their absolute comfort and enhanced with innovative features and trendy coverings. 8 of these models are making their world premiere.
DINING
For the first time, the collection is joined by projects for the dining room, including tables, chairs and sideboards: new furniture characterized by special processes combined with new materials.
BEDDING
The new beds in the Natuzzi Editions collection, designed by architect Claudio Bellini, interpret the bedroom with a focus on softness and practicality. Lunare is a bed that immediately invites you to relax. Everything about this bed conveys a sense of softness.
One of its optional features is a large storage compartment with a two-position opening mechanism: the first position makes it easy to remake the bed, while the second is for replacing objects and bed linen. Orbitale is a bed with a soft, welcoming look, the result of a major research and design process focused on providing effective ergonomics during the rest phase and additional space thanks to a large storage compartment.