Products
Bio paints for Pedrali furniture and chairs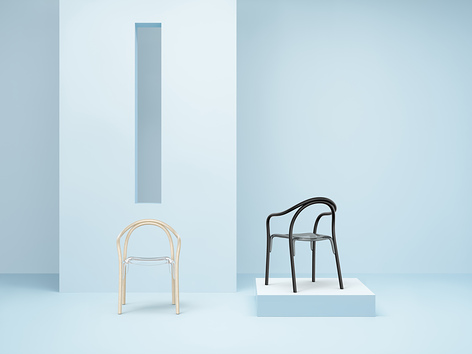 The italian company Pedrali, always attentive to environmental sustainability in all areas of the production chain, inaugurates the exclusive use of water-based paints of plant origin.
Pedrali has chosen to focus on environmental sustainability through the use of water-based paints composed mostly of resin from vegetable derivation, able to combine quality and commitment to the environment. In the world of architecture and design the issue of environmental sustainability is becoming increasingly important and in order to offer its customers the best in terms of quality, Pedrali takes the great opportunity of bio-innovation in paints, continuing that path aimed at enhancement and respect for the environment at every stage of the production process already started for years.
Made up of 40% raw materials from "waste" vegetable substances, these vegetable-based paints have hardness, chemical and light resistance and industrial workability comparable to the classic products of petroleum derivation, but with a clear reduction in the fossil component . This allows Pedrali to offer high quality products absolutely in line with the most advanced "green policies", as well as improving the working environment where these paints are used. Made with renewable materials deriving from refining processes of vegetable waste, the new paints used by Pedrali guarantee a drastic reduction of VOCs (Volatile Organic Compounds), chemical compounds contained in normal paints that evaporate at room temperature and can cause serious damage to the human health, as well as contributing to air pollution.
The result is healthier and less dangerous work environments, given the fact that these paints are not flammable, less air pollution and enormous energy savings with the consequent reduction of CO2 emissions. The use of bio water-based paints represents a further step forward by the company towards the environment and environmental sustainability, which translates both into a path constituted by the achievement of important international certifications, and in the constant application of these principles, an integral part of the Made in Pedrali philosophy, in all the production phases of the collection consisting of chairs, tables, lamps and furnishing accessories.
Photogallery