Products
Le Club by Poliform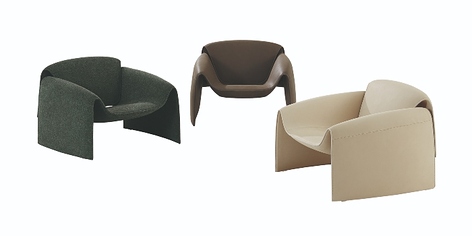 Inspired by the voluminous hide armchairs of the clubs of the last century, Le Club reinterprets one of the archetypes of design with a contemporary approach.
No compromise on comfort nor on the quality of execution for an armchair that lightens the shapes and materials in the name of a more casual elegance. Between craftsmanship and technology, Le Club is destined to become timeless, a new icon of domestic spaces and institutional places.
Structure in steel with seat supported by elastic belts and aluminium joints between backrest and seat. Padding in flexible moulded polyurethane. Ground support with chutes in transparent plastic material.
Photogallery