Products
Nature and technology for Laku armchair by SELVA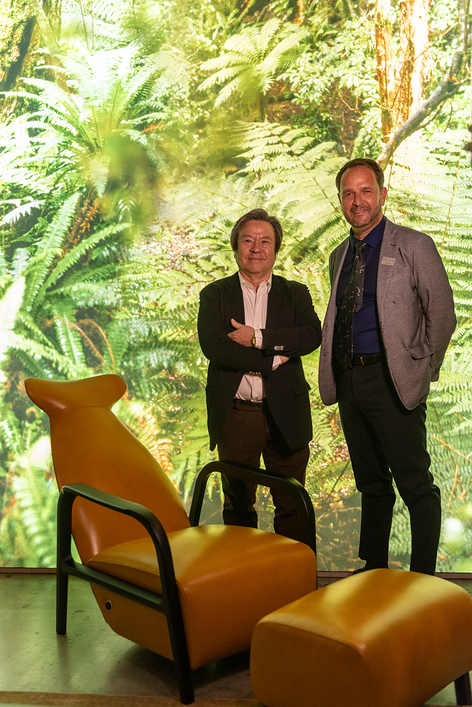 Manufacturing company
A unique balance that is realized in a sustainable design in harmony with the environment. This synergy is found in the Laku armchair where the use of natural materials is combined with maximum comfort.
Sustainability is a growing phenomenon in the name of innovation: a more positive impact on the planet, in terms of increasingly efficient and waste-free resource management. All the products of the Selva Timeless, Philipp Selva and Selva Hospitality brands make use of the prestigious M gold certification, complying with the requirements of the RAL-GZ 430 quality and control standards.
This program includes "healthy living" (protection of the 'environment and health), the choice of material / surfaces / static and dynamic load / permanent behavior / processing, legal regulations (for example the regulation on dangerous substances and the law on the prohibition of chemical products). The structure of the Laku armchair is made of solid ash wood available in three different finishes - ash wood white, tobacco ash wood, ash wood dark - and the upholstered upholstery is available in leather or fabric, as well as the matching ottoman. The backrest is reclining and adjustable to ensure maximum comfort in use, as its name suggests, which in Japanese means "comfort".
The simple but surprising lines of the Toshiyuki Kita creation perfectly match all the Philipp Selva brand proposals.
Photogallery