Products
ROLLING STYLE® LINE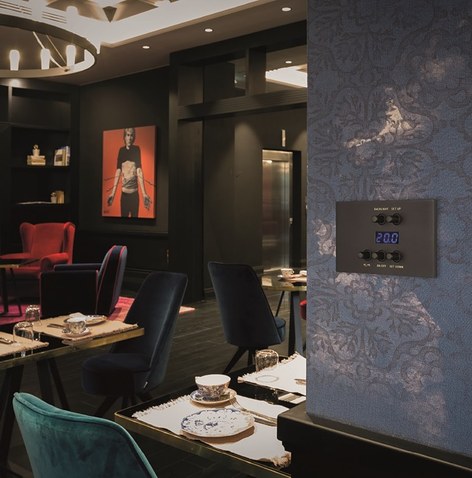 Rolling Style panel line, realised in collaboration with architect J. Garcia and characterised by cutting-edge technology with simplified functions.
Innovative is the creation of a "push & roll" button, in the name of ease of use for an increasingly demanding
target.
High-quality line thanks to the dual process of brassing and bronzing, with blue or red LED that enhance its
refinement.
Customisable in every aspect, with maximum freedom of combination of plate and button finishes.
Innovation requires a technological know-how that Microdevice acquired over the years, responding concretely to the requests of each customer. A process aimed at the realisation of something unique, without stopping at what already exists, but always pushing beyond the limits.
The available finishes are 8: Black, White, Polished Chrome, Satin Chrome, Dark Bronze, Brushed, Dark
Bronze, Brushed Light Bronze, Brushed Gold, Titanium and Pearl.
Photogallery