Products
ViPrint printing technology provides stylish décors for shower trays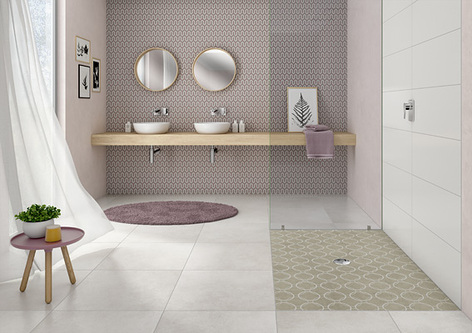 ViPrint is the innovative printing technology which transfers twenty attractive decors in different styles onto the Subway Infinity shower trays, creating fascinating design highlights in the bathroom.
8 décors inspired by the most popular Villeroy & Boch floor tiles that continue the lines and patterns of the tiled bathroom harmoniously into the shower area (Inspired by Tiles), geometric patterns and graphic structures (Inspired by Geometry), natural imagery (Inspired by Nature) and modern interpretations of classic ceramic patterns (Inspired by Heritage).
The new ViPrint decors open up new possibilities for designing bespoke shower areas. With an anti-slip class of A (PN12), ViPrint also offers greater safety for 19 standard sizes (just with flush-fitting installation).
Photogallery