People
AMA ALBERA MONTI & ASSOCIATI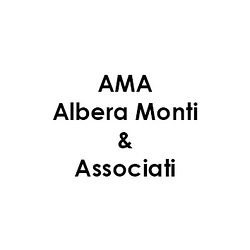 The architectural firm Albera Monti & Associates has its headquarter in Milan with branches in Rome, Genoa and Palermo. The practice, founded by Giovanni Albera and Nicolas Monti in 1985, is comprised of a close-knit professional team of architects and technicians.
The "modus operandi" of the group guarantees that every project is constantly supervised by one of the partners AMA employs state-of-the-art CAD systems, and has designed new buildings and worked on renovations in Italy, France, Germany, the UK and the United States, in the residential, tertiary, industrial and commercial sectors. In recent years, AMA has acquired specific expertise in the design of integrated architectural projects, in which functional and operational aspects, corporate identity and efficient communication are integrated to form a single design philosophy. Clients include Omnitel, RAS, Deutsche Bank, Allianz Subalpina, Istituto San Paolo di Torino, Banca di Roma, Lloyd Adriatico, The Rockfeller University, Franco Rosso Incentive, Reliance, Mondadori, Italtel, Waste Management, Alpitour, Reed Exhibition Companies, Exposerver, OMP Harley Davidson.
For foreign clients setting up permanent facilities in Italy, AMA is able to adapt existing international corporate identities to local architectural and interior projects and to follow all phases of the design process - site acquisition and survey, design, planning permission, site supervision.
City: MILAN
Nation: ITALY