People
ANDERSON MILLER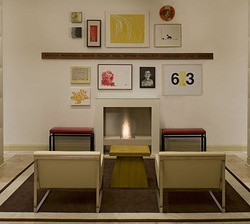 Anderson/Miller, Ltd. (AML) has been creating luxury interiors for the past 25 years. On every project emphasis is placed on the creation of an authentic experience for the visitor rooted in a strong sense of place. The combination of creative, relevant and timeless design with keen attention to detail manifests itself in transformative outcomes that transition from the design phase to successful implementation in the field……and result in a nearly 90% repetition in client base.
With two offices based in Chicago and Bloomfield Hills, Michigan, AML has completed a variety of assignments, both domestic and international. These projects include new hotel and resort developments, major renovations, restaurants, clubs and luxury residences. Though varied in scope, AML consistently delivers quality design on time and in budget.
AML is committed to the incorporation of progressive and ecologically sensitive business practices and it is our intention to mitigate negative environmental impacts in the design, manufacture and incorporation of the work we create.
City: CHICAGO
Nation: U.S.A.