People
ATELIER ZURICH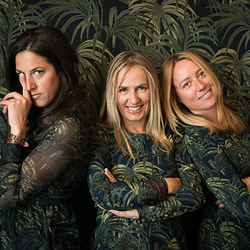 Born and bred in the appenzellerland, its picturesque landscape and traditional handicrafts have always inspired her work. Claudia isn't just the owner but also atelier zurichs breath of fresh air, leading the company with great sense of style for more than 14 years.
After completing an education as a draftsman in building construction in St. Gallen, she studies interior design at parsons scholl of design in New York. Having collected work experience in famous architecture and design offices first as an employee and then in the executive board, she establishes her own company form.c in 1999.
In 2005 she becomes a member of the association Schweizer Innenarchitekten vsi.asai. Early 2009 she renames form.c, atelier zurich gmbh.
City: ZURICH
Nation: SWITZERLAND