People
DAS CONCEPTS INC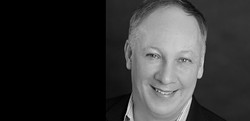 DAS is a young and dynamic firm with a long pedigree in hospitality design. Before establishing DAS, Don Siembieda was one of the founding partners of Chhada, Siembieda & Partners, Hong Kong and Remedios Siembieda in Long Beach.
Francisco Jove originally joined Remedios Siembieda as a Project Designer and quickly moved up to be Design Director for the firm, a position he held until joining Mr. Siembieda as business partner at DAS. Together both principals, supported by a team of exceptional architects and designers bring their clients a combined experience of over fifty years in the design arena, supported by a body of work comprised of some of the most memorable, innovative, and unique hotel properties from around the world.
DAS approaches each new commission as a unique opportunity to create integrated environments that Develop their own personality, reflecting the spirit of their locale Reflect the culture of the Client, and Are beautiful, effective, and functional Among design firms, DAS stands out for its depth of knowledge in the design of unique hotel properties, its spirit of collaboration with the other team members, its uncompromised attention to detail, its concern for craft, and its sophisticated understanding of the value added by good and pertinent design.
Unlike most design firms DAS is not guided exclusively by a design style but rather by a design approach which allows each project to develop its own personality. DAS puts the design concept first rather than the "studio style". We strive to deliver work that is of consistent high quality. Both principals are actively involved in the development of all projects and promote an environment that fosters creativity, personal growth and responsibility and integrates the views of all team members in the decision making process. The firm has established an enviable reputation and close and enduring relationships with some of the best known hotel operators in the world.
City: LONG BEACH
Nation: U.S.A.