People
GIRALDI ASSOCIATI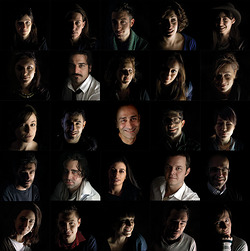 Since its foundation in 1997 in Florence, Fulvio Giraldi Architects – then GAA – has developed a wide range of International activities including commercial and cultural projects, recreational, residential, masterplanning and long term professional partnership in the Fashion Industry.
Within the portfolio of concepts stores for the most significant International Brands, projects range from retail development programs to the design of corporate offices and hotels throughout the World.
The opening of practices in Florence, Berlin, Los Angeles and Doha contributes to the wide range of GAA projects and architectural typologies and enhances and consolidates its international experience.
GAA's philosophy has always been to explore all areas of architectural design also through partnership with other practices with expertise in specific areas.
City: FLORENCE
Nation: ITALY