People
CECCAROLI ARCHITETTURA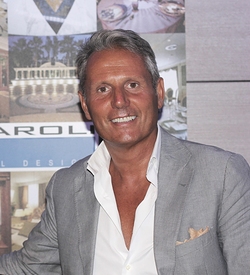 Ceccaroli Architettura was founded in Rome in 1999 and stems from Marcello Ceccaroli's passion for architecture.
Years of study, work and professional development bring a new sense of discovery with a move into hotel contract design, and Marcello Ceccaroli then decides to focus on creating spaces for the hospitality sector. A team of architects was then formed specialising in hospitality design spaces and now, more than twenty years later, this team has put its name to the creation of 90 high-end hotels and restaurants.
At the heart of the Ceccaroli Architettura creative process is an interest in how a design becomes a design, combined with a continuous exploration of technical, formal and material solutions that can strengthen the functionality of a space.
City: ROME
Nation: ITALY