References
STM extractable systems...multiply space!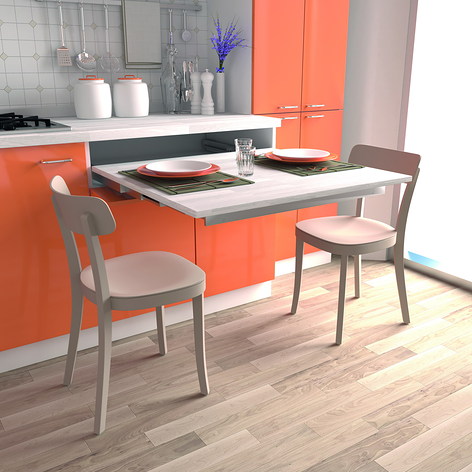 STM extractable systems allow to use extra surfaces only when needed, providing the best usability even in small rooms. All our devices are easy to install, and can be integrated with optional items such as cutlery drawers or multi-folding surfaces. Furniture manufacturers and installers can include STM devices in their offer and increase the customization of their furniture.
These products allow to offer a wider set of possible combinations thanks to their versatility because they can be installed in any house space: from worktops and tables in the kitchen to home office and even kids bedroom where a desk can be extracted for homework and then placed back into the furniture when it's time to play. STM solutions are developed for a rational use of home spaces, which is a basic prerequisite to enjoy a more comfortable house.
Referenza di: STM
Photogallery